Whole Home DVR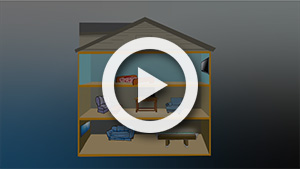 Start Watching in One Room...
Pick it Up in Another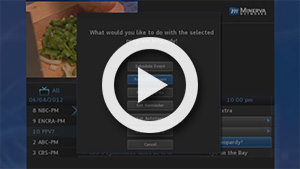 Instructional Video
SkyBest TV now has Whole-Home DVR!

With Whole Home DVR service and one DVR, you can
Watch and schedule standard or HD recordings from any set-top box in your home – even non-DVR boxes!
Start a program in one room and finish it in another
Watch the same recorded program in multiple rooms
Pause & rewind live TV on your primary DVR
Pause, rewind & fast-forward recorded programs in another room.
What you need:
For Whole Home DVR service to work, you must have at least one DVR set-top box. You can use standard (non-DVR) boxes on all other TVs.
What does it cost?
The Whole Home DVR service fee is $5/month plus your choice of DVR set-top box:
Option 1: DVR 320 GB for $8.95/mo.
Option 2 with more memory for power DVR users: DVR 1 Terabyte (TB) for $13.95/mo.
Standard non-DVR boxes are only $3.95/mo.
Disclaimer: Whole-Home DVR service fee does not include cost of DVR and additional set-top boxes. A set-top box is required for each additional TV (in addition to the primary DVR), to control whole-home functionality.