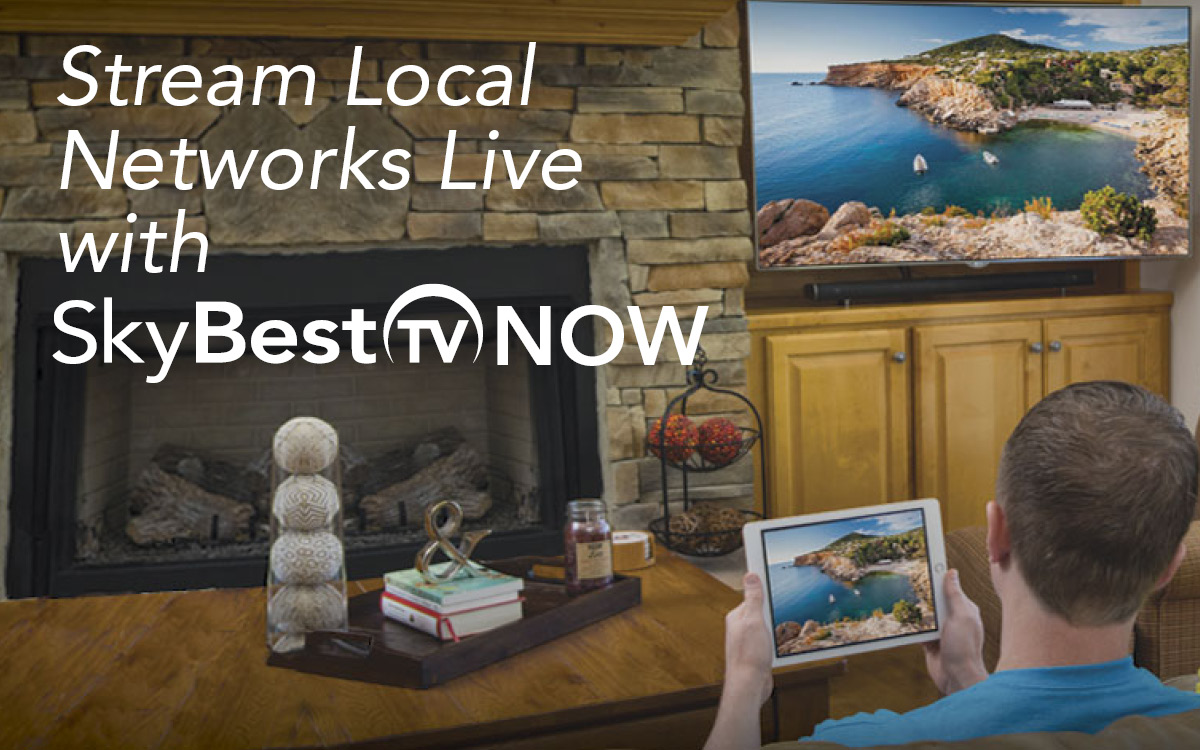 Stream Local Networks Live for Less with SkyBest TV Now
Only $20/mo. No contract required.
With SkyBest TV NOW, get LIVE, local networks over your SkyBest Internet on your mobile device or Roku! No fiber required.
Call to sign-up today! 1-800-759-2226
Enjoy these 20 channels streaming live on your mobile device or ROKU
SkyZhone TV
WBTV (3) CBS
WGHP (8) FOX
WSOC (9) ABC
WXII (12) NBC
WCCB (18) CW
LAFF TV
The Inspiration Channel
WUNL PBS
UNC EX
UNC KD
The North Carolina Channel
ME-TV
Antenna TV
This TV
Bounce
Grit
Alleghany Community TV
WKSK-580 AM
TBN
(channel line-up subject to change)
Frequently Asked Questions
How do I pull up a guide menu on SkyBest TV Now via my ROKU?
Simply press the * button on your ROKU remote to view the SkyBest TV Now guide.
Why am I required to have 12 Mbps Internet service for SkyBest TV Now?
SkyBest TV Now is a streaming video service which requires a strong Internet connection to avoid buffering. An 12 Mbps connection is the lowest speed that we can recommend for reliable streaming. We recommend higher speeds if you have multiple Internet devices working in your home simultaneously.
Can I play SkyBest TV Now over more than one mobile device or ROKU device in my home?
Yes. To access SkyBest TV on more than one device simultaneously, you can register up to two additional streams for $5 per stream per month.
What is the time-out feature on SkyBest TV Now?
Similar to Netflix and other streaming services, SkyBest TV Now has a time-out feature. After two hours of continuous streaming, you will receive a pop-up message asking if you are still watching SkyBest TV Now. If so, you simply choose "yes" to continue watching.
*Some restrictions apply. SkyBest TV NOW service is available to SkyBest High-Speed Internet customers only. Service requires a High-Speed Internet connection minimum of 12 Mbps and a wired or wireless router.